Mutual fund investors have been building diversified exposure to the global reflation story since mid-3Q20. Flows into Global Equity Funds took off in August with those to Global Emerging Markets (GEM) Equity Funds following in mid-4Q20. Investors have been less decisive when it comes to taking on individual country exposure, with flows to single country funds favoring those dedicated to the world's three largest economies (US, China, and Japan).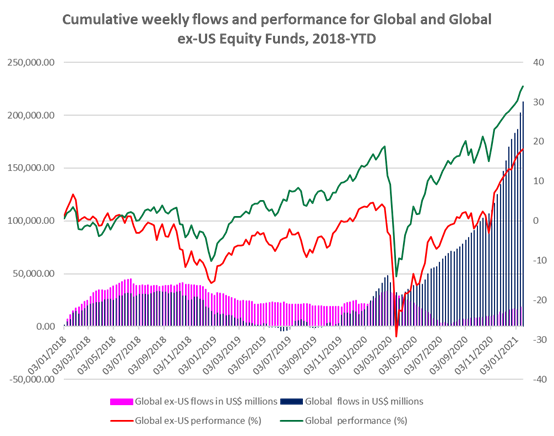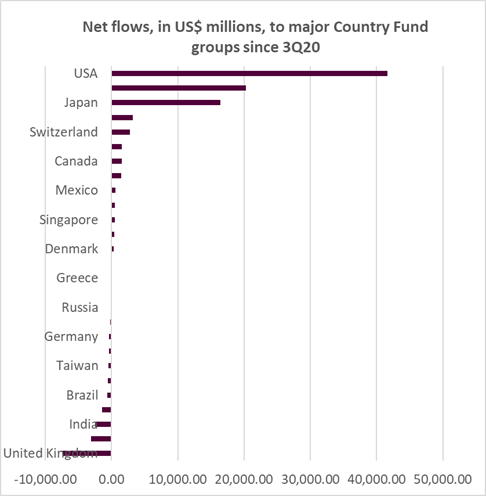 ---
Learn more today! Fill in the form opposite and download one of the brochures below.
---
We hope you like our complimentary charts providing exclusive insights to global fund flows, helping you monitor volatility and mitigate risk.

Every day, investment professionals around the world rely on EPFR for unique financial market views, accessing ETF and Mutual Fund data aggregated from several thousand sources.

Generate Alpha and mitigate Beta with EPFR
Learn more today!
Request a demo below